Behind the Photograph - Heide Smith's One Tree Tuross
The story of Heide Smith's photograph of One Tree Tuross Head began with the bushfires in late 2019, which were unprecedented in their extent and intensity. This was followed by unusually heavy rainfall in the catchment area of the Tuross River in early 2020. The result was that the beaches on either side of the Tuross River Estuary were festooned with broken fire blackened trees .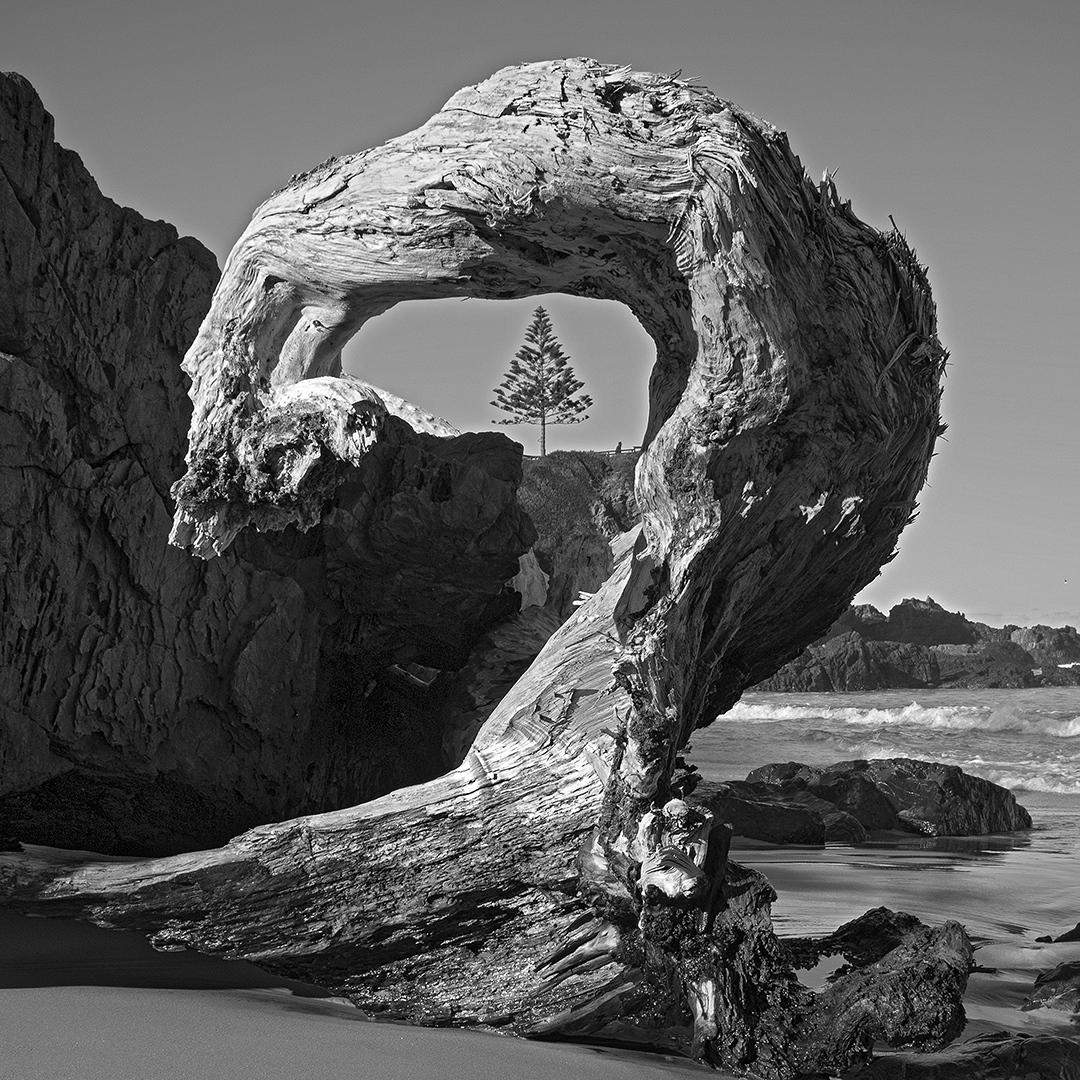 Drifted to One Tree Beach 2020. Limited Edition 1/3 . B&W 50cm x 50cm image printed on 61cm x 61 cm Hahnemuhle Photo Rag paper. Price $2500
To readers unfamiliar with Tuross Head in NSW, you might be wondering about One Tree Lookout, here's the official description; "the village founder, Hector McWilliam grew all the Norfolk Pines in Tuross Head from the seeds of a single tree which still stands at Tuross House in Coral Crescent. The tree at One Tree Point stood for sixty years until it was killed in the 1990s. A new tree was planted in 1994."
Heide first photographed One Tree in May 2020. It was low tide and she was able to get behind and below the stump on the beach, to see the One Tree Lookout. Heide printed 3 copies and for the first time in her career as a photographer, decided to make them into a Limited Edition of 3.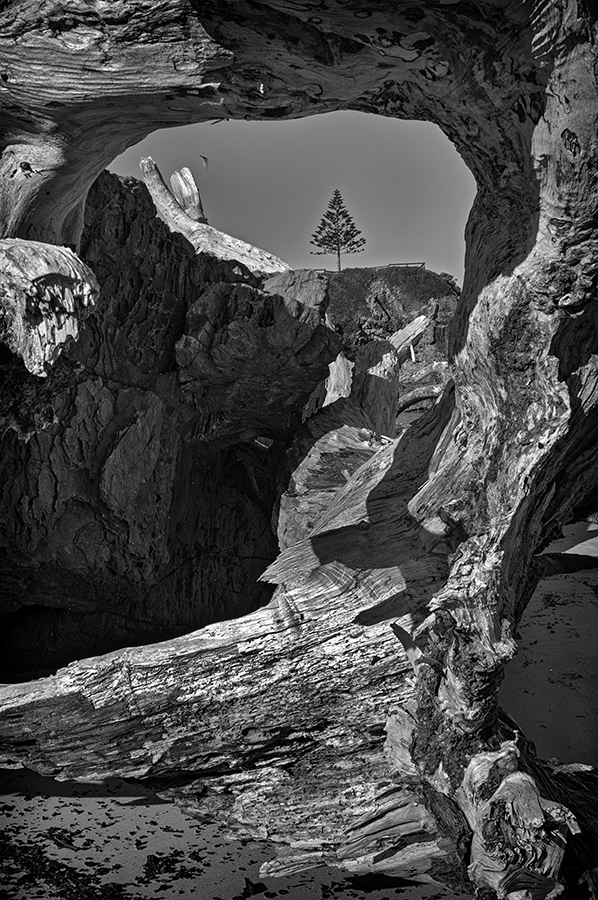 Drifted 2 2020. Limited Edition 1/3 . B&W image 33cm x 50cm on 42cm x 61cm cm Hahnemuhle Photo Rag paper. Price $1750
A week or so later, after more wild weather, the stump had moved, and once again Heide photographed One Tree and printed another Limited Edition of 3 copies. By June the stump had disappeared altogether, so both of her original shots can never be repeated. Both can be purchased via our website (see link below), or by contacting us on 0244761171 or by emailing us on fotoheide@gmail.com
As some of you will know, we had an exhibition "Images of Tuross" at our Galleria during December and January. We advertised the exhibition on the Tuross Community Notice Board on Facebook, in the local newspaper The Beagle, and on Instagram. The result was that not only was the exhibition very successful, but that we now have heaps of new friends in Tuross and the surrounding area.
At the request of many of our new audience, we have added two more galleries to our website;
www.heidesmith.com/landscape-photographs/tuross-head/ and www.heidesmith.com/landscape-photographs/narooma/
Ps. This is the first in a new series of posts called Behind the Photograph.