Women of Paru
Part 3 of a series of portraits of Ardent Indigenous Australian Women by photographer Heide Smith.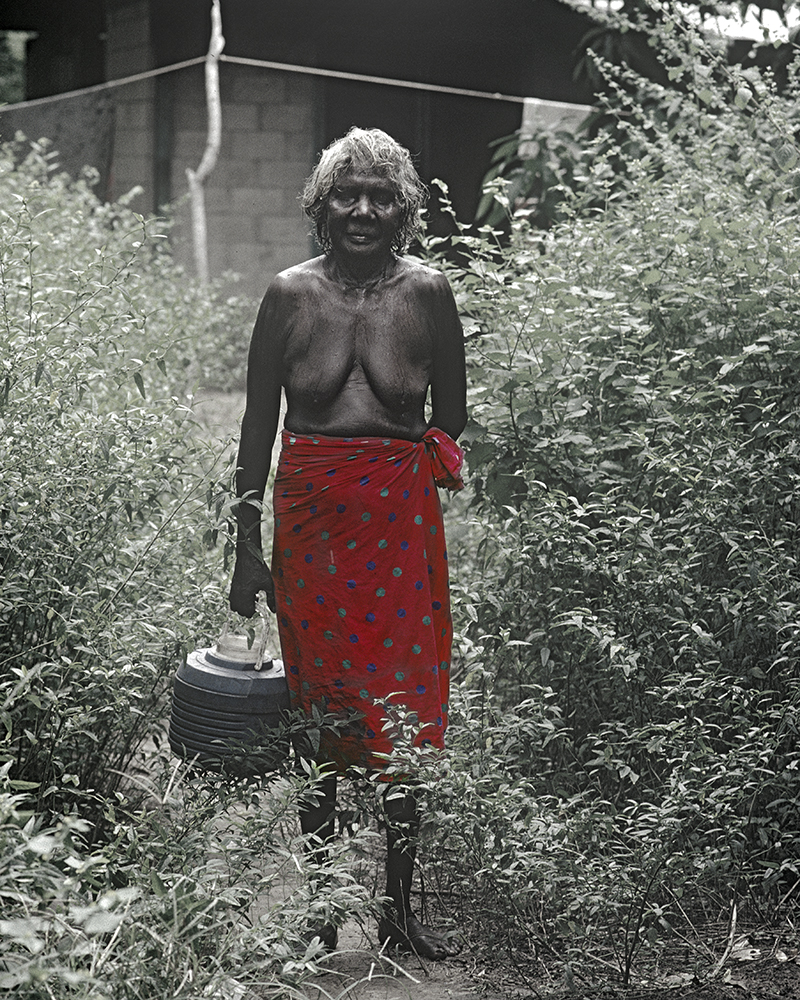 Marjorie Wonnamirri Paru Melville Island 1987 – portrait by Heide Smith
Paru is a small place on the west coast of Bathurst Island, just over the Apsley straight from Nguiu - now called Wurrumiyanga - on Melville Island. It was built for the older people - away from the bustle of the town. You have to get into a boat to reach it. Just a few huts and some water.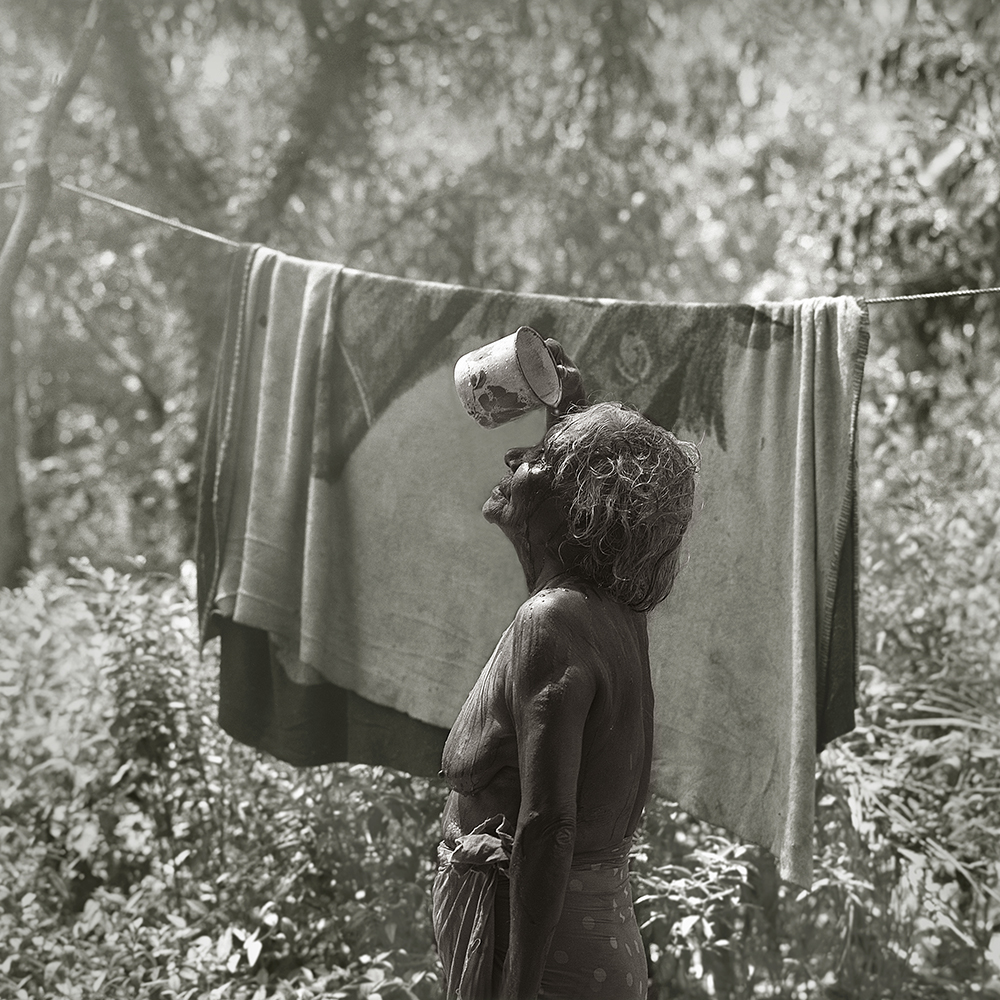 Cooling Down - Paru Melville Island - Portrait by Heide Smith 1987
When I visited Marjorie Wonnamirri and the other ladies there, it was steaming! The heat was oppressive, yet these women were not complaining. I took a picture of Marjorie cooling down with some mugs of water. Then she got ready to go bush with two other women, carrying sticks, a water bottle and a Tunga ( a handmade container for collecting). Marjorie was saying: "we like it here ! Don't like all that noise and sometimes fighting over there". That was in 1987. There was no running water and no electricity . Today old people are housed in a state- run place in Nugiu. Air conditioning is available, but is often not wanted.
Women of Paru Melville Island - Portrait by Heide Smith 1987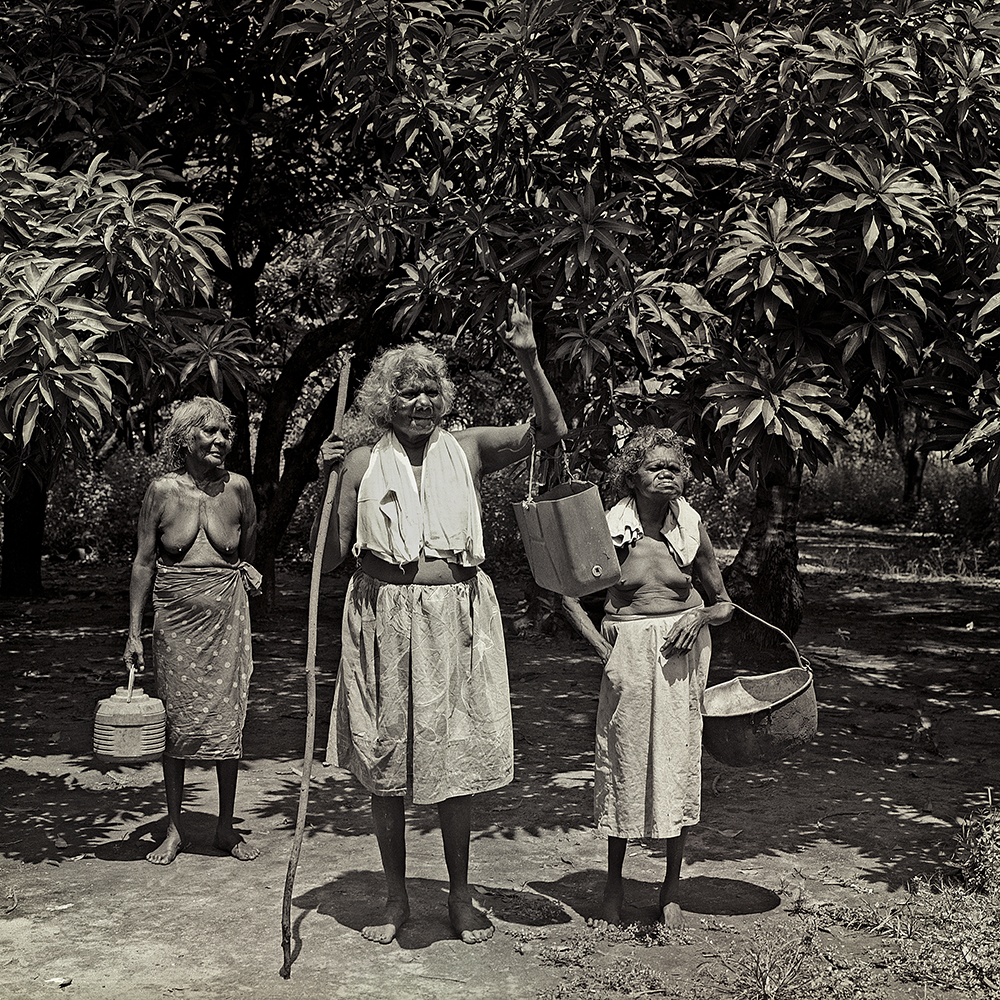 This story is from my book which is still available, Portrait of a People - the Tiwi of northern Australia on my website
In the weeks to come, I'll introduce you to more portraits and stories of these strong indigenous Australian women - sadly many of them are no longer with us.
Ngya Mamanta Tiwi – Heide Smith

Viewers should be aware this collection contains references to, and images of deceased people