Heide Smith's Tiwi Collection - Bush Tucker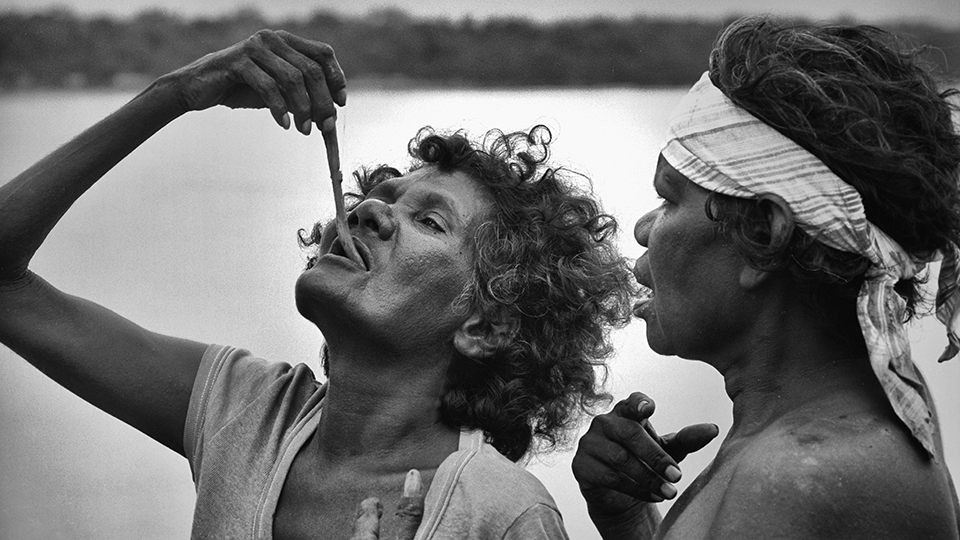 Sarah Puruntatameri eating Urili Worm 1988
Going bush with my Tiwi friends meant I had to live and eat and sleep as they did. No eski's or barbecue's then. The one thing I did take , was my Muesli and nuts.
When Gerardine was roasting a 'flying fox' over the fire, I was not hungry! I did try some snake, but stopped short at eating Urili worm, even though I was assured, that it tastes like oysters.
You certainly didn't have to go hungry. Since I took these shots, I think many changes have come to the Tiwi with more food available in the shops. Some of these changes were not altogether for the better; In fact most bush food is healthy stuff! The Urili Worm is given to sick people as a pick-me-up.
The shot below of Valma with her catch is a little misleading. A dingo did all the hard work, but surrendered his catch when surprised by Valma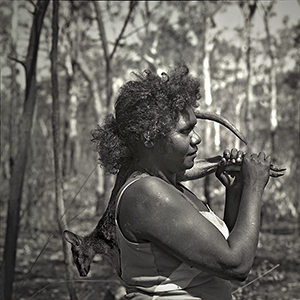 Valma's catch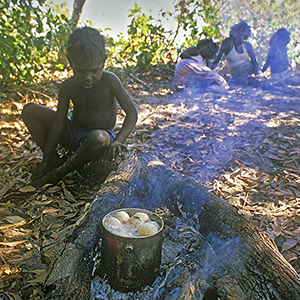 cooking turtle eggs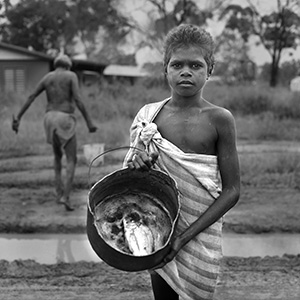 bringing home the catch