Hunting with Tiwi Women
Part 2 of a series of portraits of Ardent Indigenous Australian Women by photographer Heide Smith.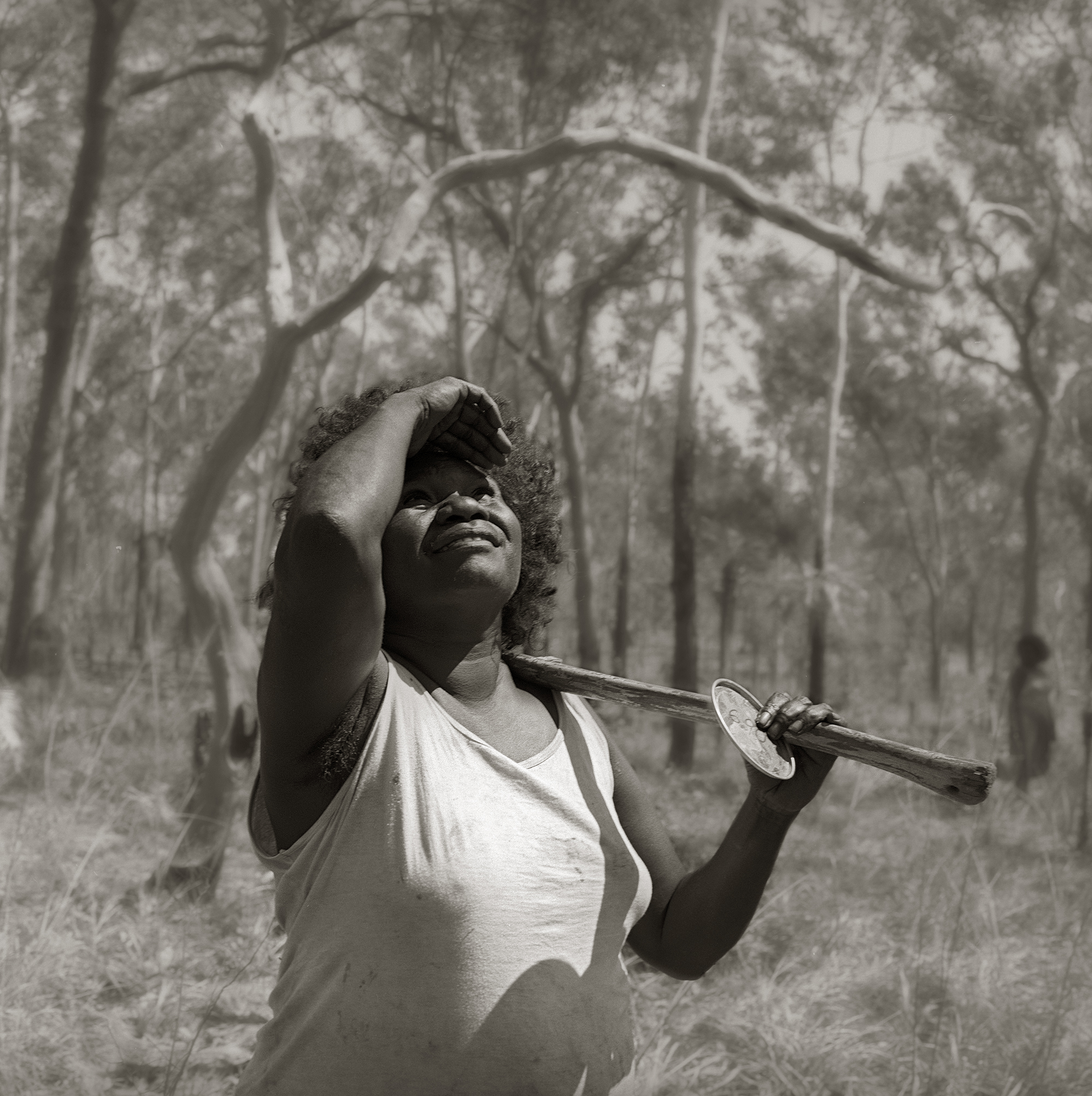 Hunting for Possum with Valma - portrait by Heide Smith
Hunting with Tiwi Women. The air is smoky. The Tiwi have been burning off, so it's a good time to go hunting with the Tiwi. Some women asked me to come along."'Hunting what?" I asked hesitantly. "Oh most things like Yilinga (copper snake), possum, bandicoot, wallaby and maybe find some sugarbag" was the answer." But put on shoes" someone called, " the bush may still be hot from the burning and the fire stirs up snakes. I do as I am told. "But what about you" I ask looking down at their bare black feet with the white soles. They laugh, "we don't like wearing shoes - no need.
About 10 km out of town, we leave the truck and walk - what seems for miles - through the bush, armed with buckets and axes. I am armed as usual with cameras. The five of us spread out, calling out now and again to keep in touch.
First I follow VALMA, a younger woman. She looks up into the scorched trees, seeking possums, which might be leaving their smoked out homes. She uses a metal bucket lid like a mirror to direct light up there.
Next she is interested in an old tree on the ground. She sticks a narrow twig into a hole in the bark . "ah sugarbag" she calls out and uses her axe to get at the honey.
I catch up with Gerardine, who is using her 'Billycan' lid as a mirror to find snakes in the scrub and I am warned to tread lightly, not with words but sign language. But then a shout goes out: " A dingo - something in its mouth - now he's dropped it! Come and see! We all rush over. The poor dingo was robbed of its catch and we have a wallaby to take home. This will bring a few comments in town!!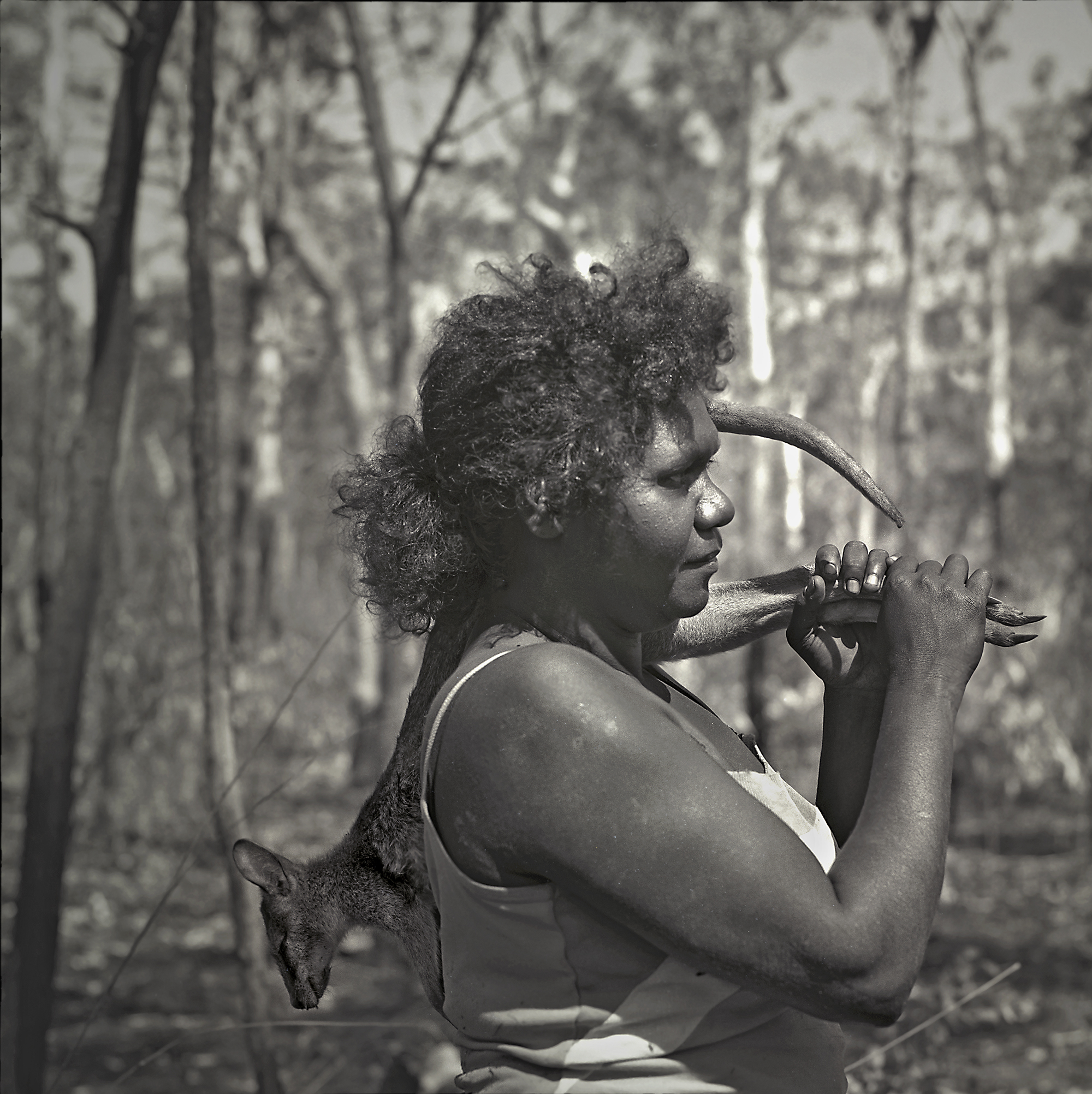 Valma's Roo - portrait by Heide Smith
This story is from my diary notes; you can read more in " Tiwi - an Introduction " or you can still buy a copy of my book, Portrait of a People - the Tiwi of northern Australia on my website
In the weeks to come, I'll introduce you to more portraits and stories of these strong indigenous Australian women - sadly many of them are no longer with us.
Ngya Mamanta Tiwi – Heide Smith
Viewers should be aware this collection contains references to, and images of deceased people