Ardent Indigenous Australian Women
A series of portraits of strong Tiwi Women by photographer Heide Smith.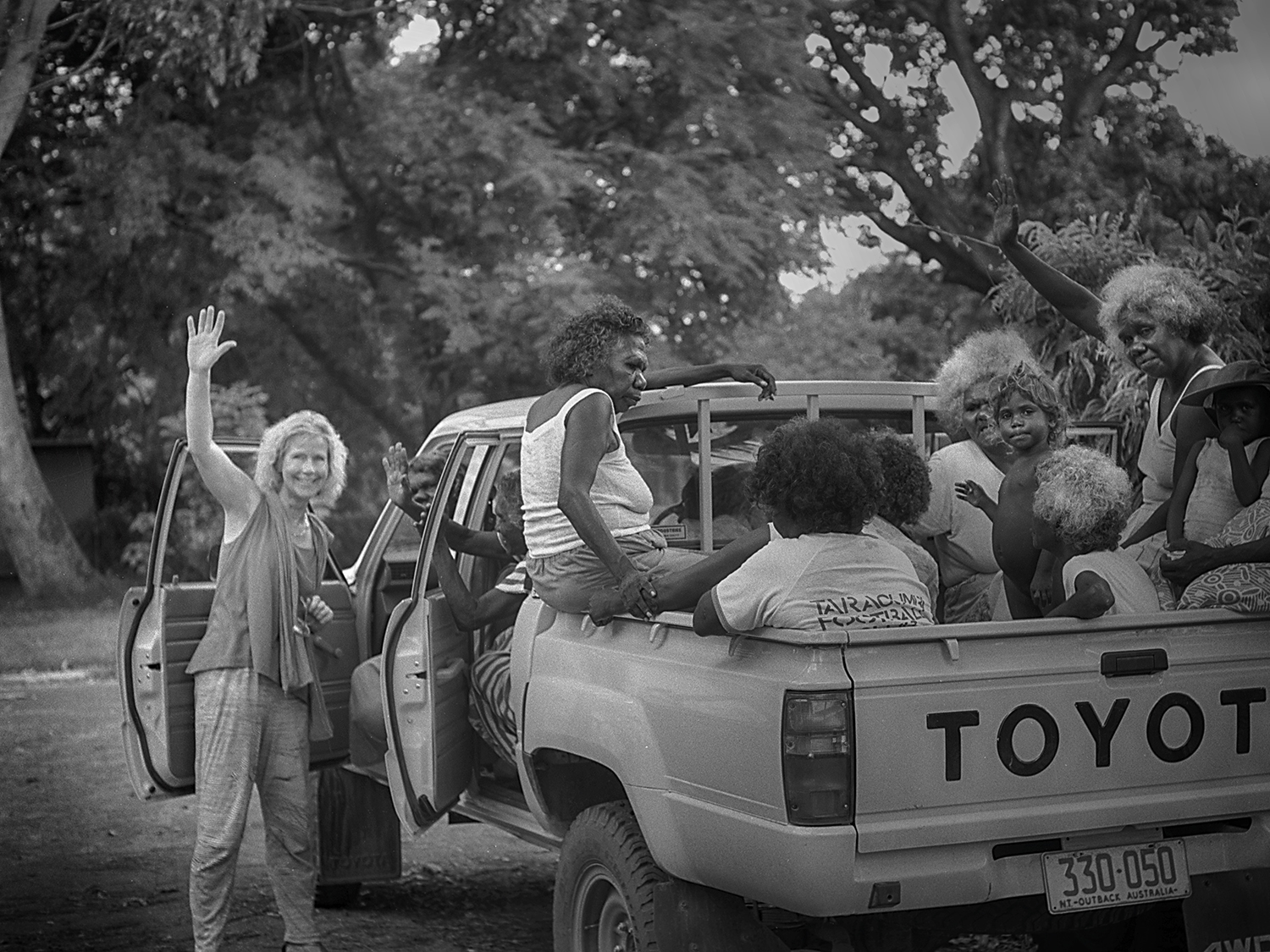 Off to Tarantippi Beach 1987
I recently made a promise on Facebook to show some of the portraits from my collection of Strong Tiwi Women. It's called "Ardent Indigenous Australian Women", and this is the first post.
It was 'Dry Season' 1987 when I first set foot on Bathurst Island north-east of Darwin. I had a visiting-permit for one week. I met Gerardine Tungatalum sitting in a truck heading for Tarantippi beach. There were children and other women - all laughing and chatting, but Gerardine was not laughing, just sombre.
To this day, I cannot explain why this Tiwi woman felt like a kindred spirit to me. It felt as if I had always known her. With no fuss or ado we talked and acted like two sisters. We went everywhere together. Gerardine was not a woman of many words, but when she spoke - everybody listened to her deep voice. She did not smile much either. On the Tiwi Islands the smiles belong to the little Tiwi's.
As white Australians, we often grin a polite smile – a habit which has not been adopted by the indigenous Australians; and why should they?
After my initial week with the Tiwi, I returned to Canberra with a bag full of exposed film, which I could not process fast enough. The results were sent to the Tiwi-Land-Council. Six months later I returned by invitation of the Elders, and Gerardine was waiting for me.
She was my interpreter and guardian. I met so many more decisive and strong Tiwi women like her. There was Sarah Puruntatameri, fragile and dainty, yet strong willed. Phillipa Pupangamirri with her two sons by her side. Mary Evelyn Puautjimi, always on the go. And there was of course Ada Tipungwuti, chanting and dancing. Marjorie Wonamirri cooling down with a mug of water over her head, and Stella Munkara as the head of the Munkara generations.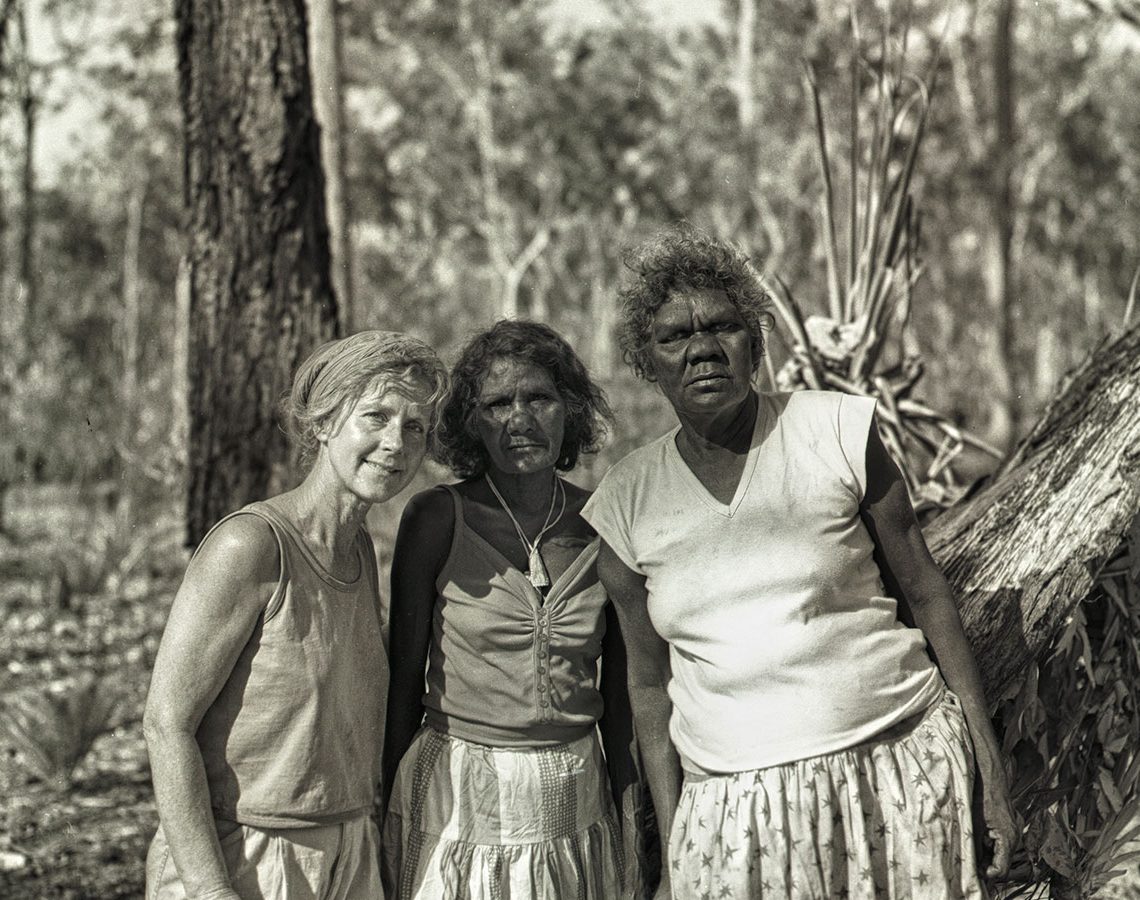 Heide, Sarah Puruntatameri and Gerardine Tungatalum 1987
In 1988, when a non-Tiwi shopkeeper was found to have sold old 'out-of-date' meat and exploited his customers, it was the women who urged their men to act. I was there, when the shop was bombarded with stones and the shopkeeper with rotten tomatoes, before he was taken to the airstrip, put on the next plane, and told never to come back!
Tiwi women are great artists but also hunters and gatherers. One day, after going on a hunt, I asked ; "You women hunt, collect food and do all the other things. Is there anything only the men do?" Gerardine grinned: "Oh yes, they have to do a lot of thinking! "
I have written two previous stories about Gerardine which might interest you. The first was "My Tiwi sister Gerardine Tungatalum", and the second was "The story behind the image - Gerardine".
In the weeks to come, I'll introduce you to more portraits and stories of these ardent indigenous Australian women - sadly many of them are no longer with us.
Ngya Mamanta Tiwi – Heide Smith
Viewers should be aware this collection contains references to, and images of deceased people