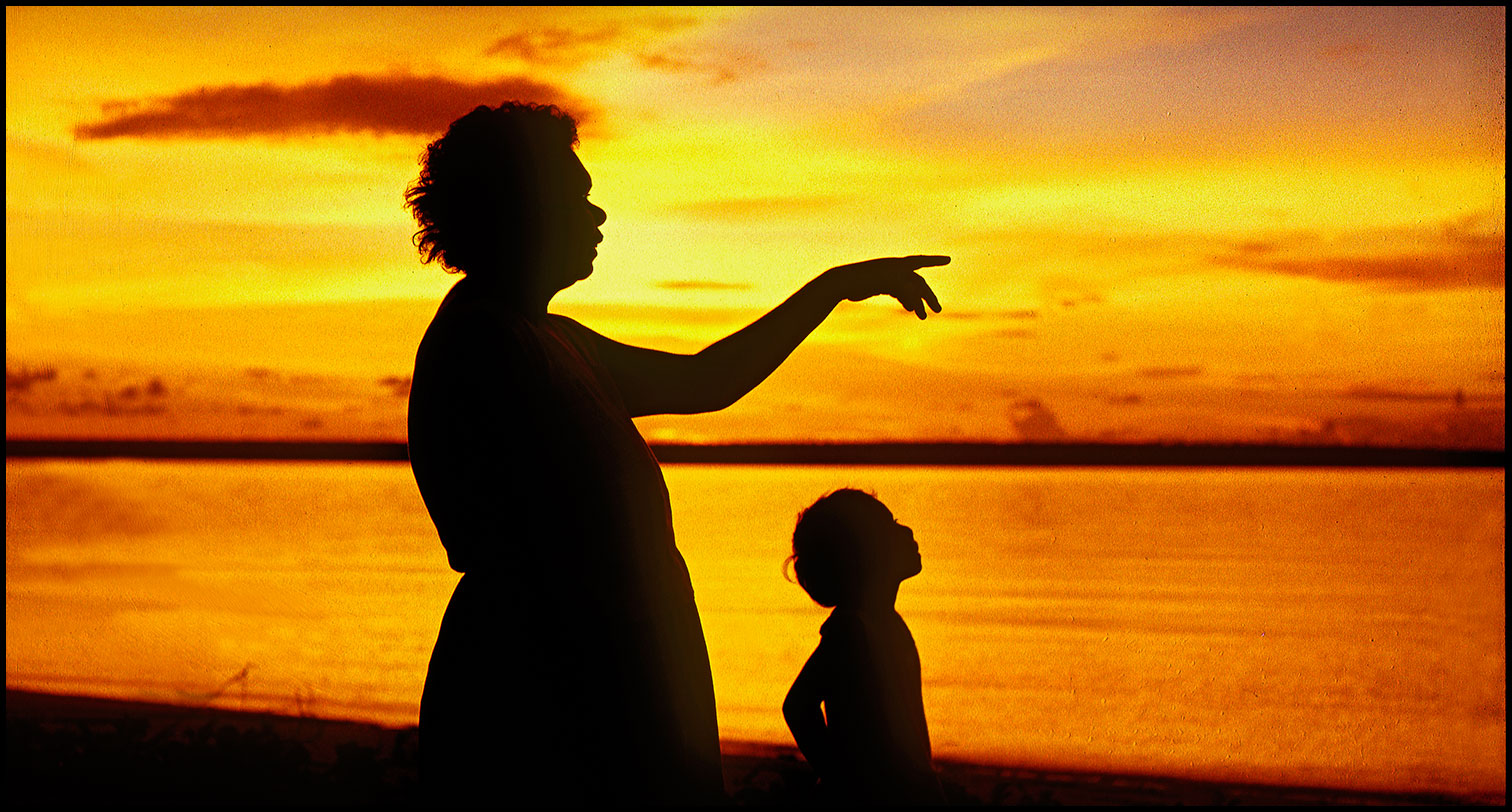 Photographs of Australian Aboriginals - The Tiwi Collection
Photographs of Australian Aboriginals: In July 1987, I flew to Darwin to meet the skipper of the Trisha Kate, a roll-on barge supplying isolated settlements in the Arafura Sea. The skipper was the legendary, now late, George Haritos, who knew the tricky waters around the islands like the back of his hand. He had many tales to tell. I signed up as a cook and bottle washer on the barge which visited Croker Island, Maningrida, Millingimbi, Ramangining, Buckingham River, Elcho Island and the Tiwi islands, before returning to Darwin.
With the help of hunter Simon Kyle-Little, I photographed a buffalo round-up at Goodparla Station, crocodiles in the Alligator Rivers, and then flew to Nguiu on Bathurst Island. I had a permit to visit the Tiwi islands. I only stayed a week, but that was enough for me to make up my mind. I had seen many strange and fascinating sights during my travels through the "top end", but it was the Tiwi Islanders who captured my heart; I wanted to know them better, and I wanted to produce a photographic portrait of the people.
The Tiwi Collection: Thirty years, and many, many visits later, I have just returned from my latest trip to the Tiwi Islands. This time it was to attend the official opening of the Tiwi Museum, the brain child of my old friend Sister Ann Gardiner, who has just been awarded the title of "Senior Australian of the Year 2017". The result of my visits has been two books, numerous exhibitions including in 1988, the 1st exhibition of photographs at the new Parliament House and in 2013, the Australian Indigenous Exhibition at the Vatican Museum & Gallery in Rome, and a collection of thousands of negatives, transparencies, digital files, and a few hundred original vintage prints.
About the Tiwi: If you would like to know more about the Tiwi, Indigenous Australians from Northern Australia, you can read an extract from the introduction to my last book "Portrait of a People - the Tiwi of northern Australia", or, if you prefer to read the whole book, it is still available in my bookshop
Viewers should be aware this collection contains references to, and images of deceased people